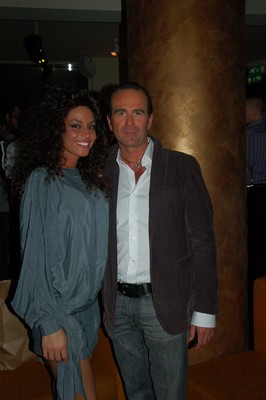 Reportage photographer. What do you prefer to pick from the external reality? The external reality has to be represented the way it really is, beautiful or not. The photos have to show the reality and the truth.
Fashion photographer. What does fashion mean to you? Fashion is one of the characteristics of the Italian society which distinguishes it from the rest of the world. It means also the creativity, the way of life. During the fashion sessions I always pay a lot of attention to avoid distorting the reality.
In what occasions professional work orders become the will to take photos? It happened while I was preparing a reportage about the night life, taking photos of the people who work during the night hours, such as a road tender or a baker. I couldn't sleep for several nights but it has been a wonderful experience which made me understand a lot of things I had never noticed or reflected on before.
What is the photo session you would like to realize? The one with Diana Krall, a jazz singer. I was amazed by her voice and since the moment I saw her I have been fascinated also by her behaviour, her gestures and her physical appearance.
Claudio A. Tomassini has exposed in Italy (Ancona, Cagli, Jesi, Milan) and abroad - in Brighton, London, Bucharest and Monte Carlo where he has a permanent exhibition.